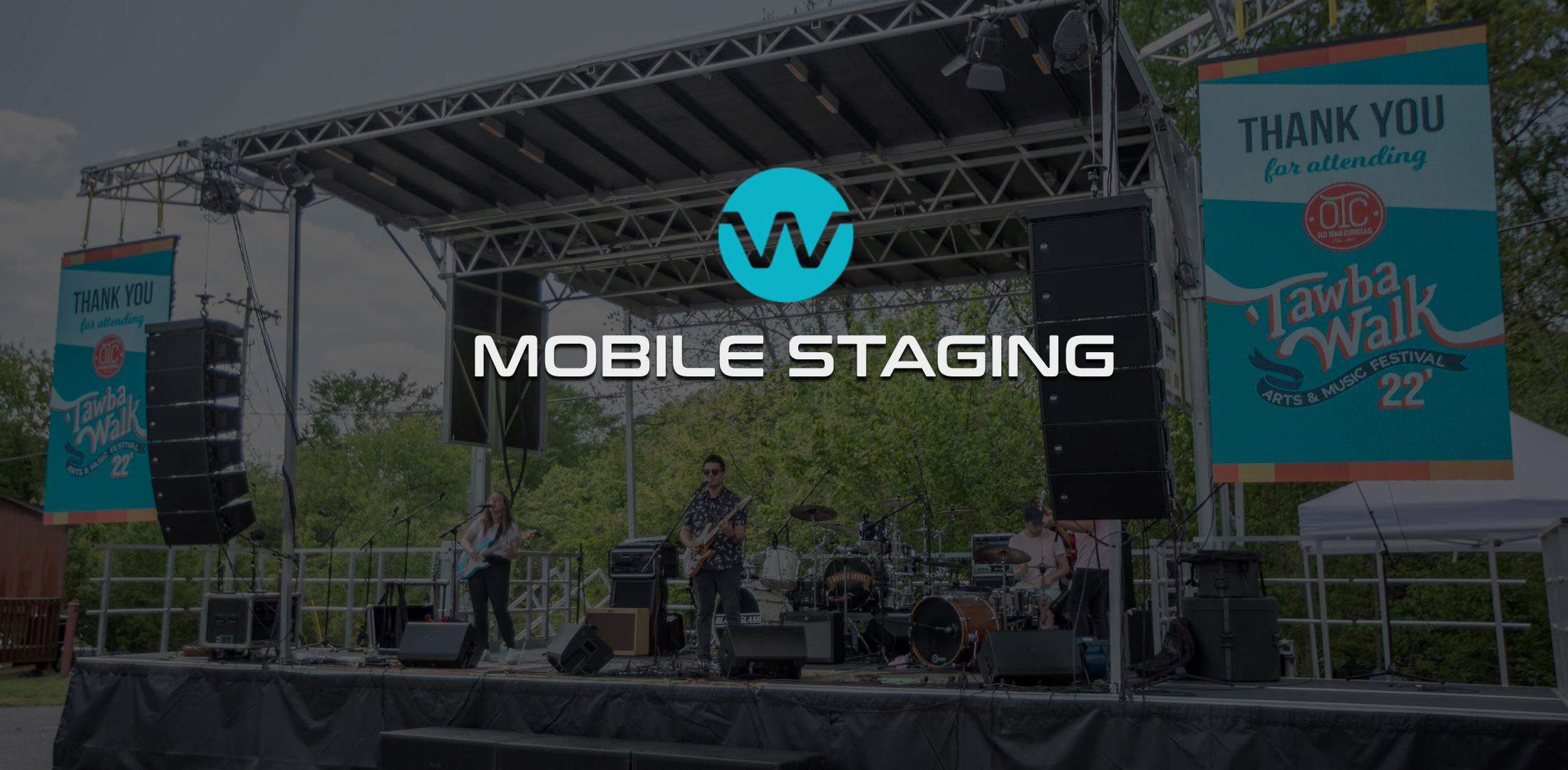 Need a stage for your next event? Waves Has You Covered!
We offer a variety of high-quality staging options and sizes to fit your particular event needs. From live concerts and festivals, to fashion shows, press conferences, weddings and more, our stages can easily accommodate any space.
Stage heights can be adjusted from 1′ tall up to 4′ tall. We also offer stage roofs, ADA compliant ramps, stairs, guard rails, backdrops, stage skirts and more.
POWERING YOUR EVENT TO EXCELLENCE!
Stageline SL100 (40′ x 20′)
This outdoor portable stage trailer is truly in a class of its own. Great for any large-size event including festivals, concerts, graduations, and speaking engagements, the SL100 is the most requested mobile stage in its category. It is pulled with a truck and has hydraulics to be fully set up in about 90 minutes. The stage roof is solid aluminum and fiberglass, so it is rain and wind proof. It also has an impressive amount of weight capacity in the roof system for hanging sound systems, lighting and LED Video Walls. This stage is the perfect edition to any event with 500 – 5,000+ attendees.
Large Stage Setup (24' x 16')
This stage is ideal for most concerts and festivals, allowing ample room for bands & performance groups of nearly all sizes.
Medium Stage Setup (20' x 12')
This stage is ideal for small-medium size concerts and performances, corporate meetings, presentations, and any other function where ample stage room is desired.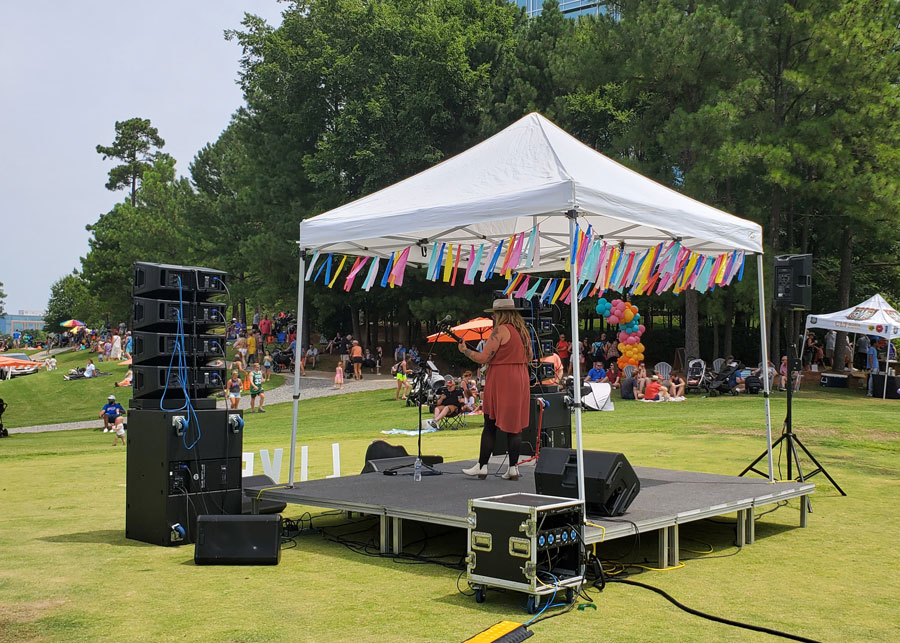 Small Stage Setup / Riser (6' x 4')
This stage is perfect for smaller acoustic performances, presentations, speaker engagements and as a drum riser.
Ready To Plan your next event?
WAVES ENTERTAINMENT HAS YOU COVERED!
Use our simple event planning form to share some information about your next event with us here at WAVES and we will get in touch as soon as possible to continue the conversation. Our experienced event planners are waiting for your message now!